Wiser Technology Advice Blog
WISER-TECHNOLOGY-ADVICE-BLOG
FLYING CARS
Flying cars are here and (nearly) ready to race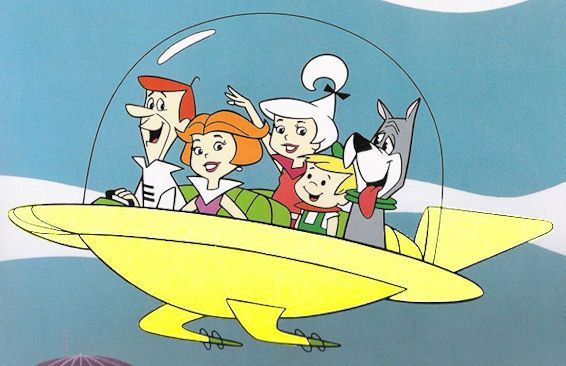 Here's a bit of fun news to brighten up your day… flying cars are here and a South Australian company has developed a prototype that's (nearly) ready to race.
I first heard about flying racing cars when Matthew Pearson, COO at Fleet Space & CEO at Airspeeder, spoke at the Showcase SA industry briefing on 28 April 2021.
Development of racing cars has always been the leading edge of innovation for motoring performance and safety. So it's a great idea to develop racing flying cars, to lead development of performance and safety in this brave new world of motoring.
Airspeeder have a great promotional video on their website, that shows you their intentions:
On 17 June 2021 Airspeeder announced their Alauda Mk3, a four-metre-long multi-copter, took its first unmanned test flights in the South Australian desert, with approval from Australia's Civil Aviation Safety Authority. Here's a video from The Guardian that shows the flight:
However, whilst the prototype has a cockpit for a driver to sit in, to date they've only 'raced' these flying cars using remote control. Which means so far it's basically just a big drone. I'm really looking forward to the next step of having people sitting in the cockpit to fly these, such fun!
In the meantime, there are plenty of other developments under way for electric flying vehicles both here in Australia and internationally.
In November 2020, Australian flying car company AMSL Aero announced it had launched a partnership with Careflight for an 'electric aero ambulance'. They're developing a four seater electric/hydrogen powered plane that takes off and lands like a helicopter but will fly at up to 300 kph. This has great potential for remote and rural health services, but they won't be ready until at least 2023.
Other entrepreneurial companies are partnering with existing car manufacturers to develop the flying cars of the future. For example, Japanese start-up SkyDrive has teamed up with Toyota to conduct a test flight of its all-electric air taxi, which they claim to be the world's smallest electric vehicle that can take off and land from a vertical position. In August 2020 they announced they'd completed a successful manned flight of this flying car craft for several minutes around an airfield.
And at the 2020 Consumer Electronics Show, Uber and Hyundai announced a partnership to develop a fleet of flying cars to be used for a flying taxi service. I've mentioned Uber's plans for flying taxis before, this was first announced back in 2016. The current goal for this fleet of flying taxis is 2023.
Of course we'll need to carefully regulate airspace and get proper safety protocols in place before flying cars can become commonplace, but it seems to me the age of the Jetsons will be with us within years, not decades!
I've only scratched the surface of all the news and announcements that you'll be able to find if you want to dive into this a little deeper, I've included some links below to get you started.
Want to know more?
If you're feeling overwhelmed by the world of technology, I'm here to help with wise, independent advice. Please get in contact today if you'd like to have a chat, I'm always happy to meet over a coffee.
Watch the videos
Airspeeder promo video: https://youtu.be/aq6JDIL12Xg
Airspeeder test flight: https://youtu.be/TXCbX6_oJMg
AMSL Aero and CareFlight announcement: https://youtu.be/XPihd7_PkWc
Toyota's SkyDrive test flight: https://youtu.be/xKI7r9ATaCQ
Further Reading
Airspeeder, the world's first racing series for manned flying electric cars, https://airspeeder.com/.
Airspeeder says it had the first successful test flight for its electric flying racecar, The Verge 20 June 2021, available at https://www.theverge.com/2021/6/20/22542459/airspeeder-alauda-evtol-flying-car-race.
Electric air ambulance takes flight, ACS Information Age 26 November 2020, available at https://ia.acs.org.au/article/2020/electric-air-ambulance-takes-flight.html.
Flying electric car takes off in South Australian desert ahead of Formula One-style races, The Guardian 17 June 2021, available at https://www.theguardian.com/environment/2021/jun/17/flying-electric-car-takes-off-in-south-australian-desert-ahead-of-formula-one-style-races.
Hyundai and Uber to build flying taxi fleet, ACS Information Age 9 January 2020, available at https://ia.acs.org.au/article/2020/hyundai-and-uber-to-build-flying-taxi-fleet.html.
The flying car is here – and it could change the world, BBC Future Inc 12 November 2020, available at https://www.bbc.com/future/article/20201111-the-flying-car-is-here-vtols-jetpacks-and-air-taxis.
Uber to fly taxis in Melbourne by 2023, ACS Information Age 18 June 2019, available at https://ia.acs.org.au/article/2019/uber-to-fly-taxis-in-melbourne-by-2023.html.
10 Modern Flying Cars in Real Life, Beautiful Life 9 January 2021, available at https://www.beautifullife.info/automotive-design/10-real-flying-cars/.