Wiser Technology Advice Blog
WISER-TECHNOLOGY-ADVICE-BLOG
TECHNOLOGY PLANNING FOR NOT FOR PROFITS
Technology planning for not-for-profits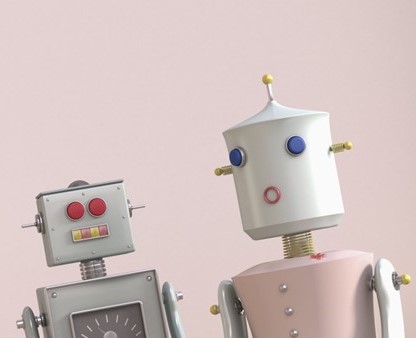 Connecting Up 2022 conference
This month I travelled to Melbourne to attend the Connecting Up 2022 conference and expo, where people from not-for-profit organisations gathered together to hear great keynote speakers and meet technology vendors.
The topics of the conference weren't just limited to how technology can be used in not-for-profit organisations, but addressed the broader issues of leading and managing organisations in today's socio-economic environment.
In this blog post I'll share some of my key takeaways from the conference master class and keynote speakers. There were over thirty vendors with stands at the conference expo, so I didn't quite get to speak to every one of them! But at the bottom of this blog post you'll find a list of vendors, with a little extra information I learnt from those I did speak with. I've also included links to online resources from the conference organisers at the bottom of the blog post.
Digital transformation roadmap
I attended a master class on digital transformation on the first day of the conference, which was led by consultants from Infoxchange.
My key take-away from this was that organisations need a digital transformation roadmap, a multi-year plan of technology changes that can be monitored by a sub-committee of the board. Spending on technology is a major expense for any organisation and must be carefully managed to ensure everything aligns and you get the best possible benefits from spending on technology.
In the master class we worked through the Infoxchange methodology, which is sound and aligns with my own method of approaching strategic planning. The Infoxchange methodology covers five key areas: technology foundations, information systems, digital marketing, IT management and cyber security. I recommend you also consider data, technology infrastructure and ongoing support when forming your plan.
Be sure to have a crystal-clear understanding of where you are now in all of these areas as a first step to developing a roadmap of changes. Then, develop a plan which prioritises urgent changes to address issues and risks first, followed by changes which will have the greatest impact, allowing for dependencies between changes. For example, you cannot introduce online customer feedback forms until you have an up to date website in place.
The roadmap of changes will be a high-level guide to projects which will be managed along the way, with the details of each project and the change it will have becoming clearer as it approaches across the horizon. But be sure to build stable foundations for your technology, systems and data as a priority, before you start working on projects that will enable growth into the future.
Infoxchange hosts a Digital Transformation Hub website where you can find the resources used in the master class.
Board sub-committee to guide digital transformation
Developing a digital transformation roadmap is the first step, the challenge then is to stick to the plan. There will be conflicting pressures from within and without the organisation that will test your resolve.
I recommend the digital transformation roadmap be managed by a sub-committee of your board, providing oversight and governance of all technology changes in the organisation.
Changes that seem minor in isolation might have a major long-term impact. For example, having a lot of small, targeted systems can create silos of data that can't easily be shared and hold conflicting customer information.
Any major change to the organisation's technology (for example considering a new customer management system) must have a sound business case for change, which documents why the change is needed and why it's needed now, with analysis of risks, issues, benefits and costs of alternative options.
A board sub-committee can assess changes from a strategic level and ensure the organisation stays aligned with the roadmap for the benefit of everyone, not just the stakeholders creating the most pressure for change.
Digital marketing
Customer-centric thinking and digital marketing was addressed by multiple keynote speakers at the conference. Customers these days have the power of choice and are well-informed before approaching organisations for services, so it's important to put yourself in their shoes and design your products and services in a way that will have the most impact for your customers.
The keynote speaker from Amazon Web Services shared a practical way of putting yourself into the customer's shoes – write a fictional future press-release about a new customer service before you start developing it. The press-release will focus on the customer need, include a customer quote on how the new product/service has delighted them, will think big about the problem that's to be solved, will avoid jargon and will use simple and clear language.
I learnt at the conference that Google provides grants of $10,000 USD per month to not-for-profits for Google ads. Here's some more information about this from the Digital Transformation Hub: "Google Ads are the text ads that show up in Google search results right at the top. Companies pay for them to appear here through bidding on the keywords that people are searching on, and the top listing will go to the highest bidder. However, if you have a Google for non-profits account you can access Google Ad Grants which will give you USD $10,000 per month (capped at USD $329 per day) to ensure your organisation or campaign appears first when people search the keywords you purchase."
Customer data
A common complaint from customers receiving services is the need to repeatedly tell their story to each person who is providing services to them. If your organisation is truly customer-centric, customers only need to provide this information once, then trust that everyone from the organisation knows their story and understands their needs.
How well does customer data flow around your organisation? Do you have to ask customers to tell their story multiple times, or have to re-type or copy and paste customer data from one system to the next?
Customer services are often sub-contracted out to other providers, in which case the customer information also needs to be shared with the sub-contractors. But if customer information is shared with other organisations, is this done securely, ensuring confidentiality and privacy of customer information?
What's next?
Does your organisation have a digital transformation roadmap? Do you decide on products and services from the customer's point of view and based on what will have the most impact? How are you reaching your customers, are you making the most of digital marketing?
My area of expertise is the strategic management of digital transformation, developing business cases for change and managing procurement of new software systems. With over 30 years' experience in the information technology industry, and many years of experience on boards of directors, I am perfectly placed to guide you through what's best for your business when it comes to strategic planning.
If you'd like to talk further about anything I've written about, get in contact with me today, I'm always happy to meet and have a chat over a coffee – in person or online, whatever you're more comfortable with.
Further reading
Conference organiser resources:
Conference expo vendors:
Barhead - a Microsoft partner provider, who have 80% ready Microsoft Dynamics customer management systems ready to implement for not-for-profits, leaving the final configuration of the system to suit the customer's needs.
Maxsum Consulting – a Microsoft partner who provide services for Microsoft products such as Power Platform, Teams, SharePoint and Power BI. Microsoft Power platform tools come with Business Premium and above level licensing. They had a neat demo of a survey, from scanning a QR code through to a SharePoint list of responses and Power BI data visualisations.
Subscribe HR – provides a cloud-based employee and volunteer management system, with mobile access for staff.
Blackbaud – cloud-based fundraising management system.
D-Link - wi-fi networking and surveillance camera products.
Community Data Solutions – an Adelaide based provider of a not-for-profit customer management system, which provides data compliant for CHSP, HCP and NDIS funding. Also provides the system used by SA's Department for Human Services for NGO outcome reporting.
Digital Services Lab - WordPress web developers, a husband-and-wife team based in regional Victoria. They provide complete website management, using sub-contractors for graphic design and content writing. Their service includes website hosting, on a server they manage at a local data centre.
Sope - Microsoft 365 services consulting, work with their customers to get full value from the investment in Microsoft licensing. For example, they setup MS Teams forms, to use Teams for more than just online meetings.
PN Digital - manage digital marketing campaigns for not-for-profits, in particular to manage campaigns which use the $10,000 Google Ad Grant for not-for-profits.
Okta – identity and access management.
Calxa – provide business intelligence (BI) reporting for financials from Xero or MYOB, to replace complex Excel spreadsheets. Based in Townsville, with staff that work remotely from as far afield as Perth and Marlborough Sounds in New Zealand.
MYOB – cloud-based financial management software.
Elmo and Breathe HR – provides end-to-end HR management. Elmo is sold to larger clients with enterprise licensing, Breathe HR is for those with less than 50 staff, with pay as you go licensing. Software is hosted on Amazon web servers.
CSnet – client information management system.
Human IT – IT consulting, support and project management services.
Strategic Grants – grant writing services.
Manage Engine - subsidiary of Zoho, provides systems for infrastructure support.
HubSpot – provides a customer marketing system which brings together email and social media marketing.
AWS – Amazon Web Services, secure hosting in Melbourne and Sydney data centres.
DiviPay – virtual credit cards and expense management system.
Centre for Social Impact - a collaboration of four universities: UNSW, Swinburne University of Technology, The University of Western Australia and Flinders University.
Social Suite – social impact reporting system.
My Alii – provides an accounts payable automation system. Uses a three-way check for invoices: an approved purchase order, BSB and account number and ABN match what's on record. Has data interface with MYOB and Xero.
Microbe/ESET – cyber security service management.
GoTo & BlueChip IT – remote working systems.
SupporterHub - fundraising and marketing customer management system, hosted on Amazon web servers.
ACNC – Australian Charities and Not-for-profits Commission
MNF Enterprise - setup phone calls using MS Teams. This system needs an enterprise E5 level of Microsoft 365 licensing – or payment of an additional Microsoft phone licence.